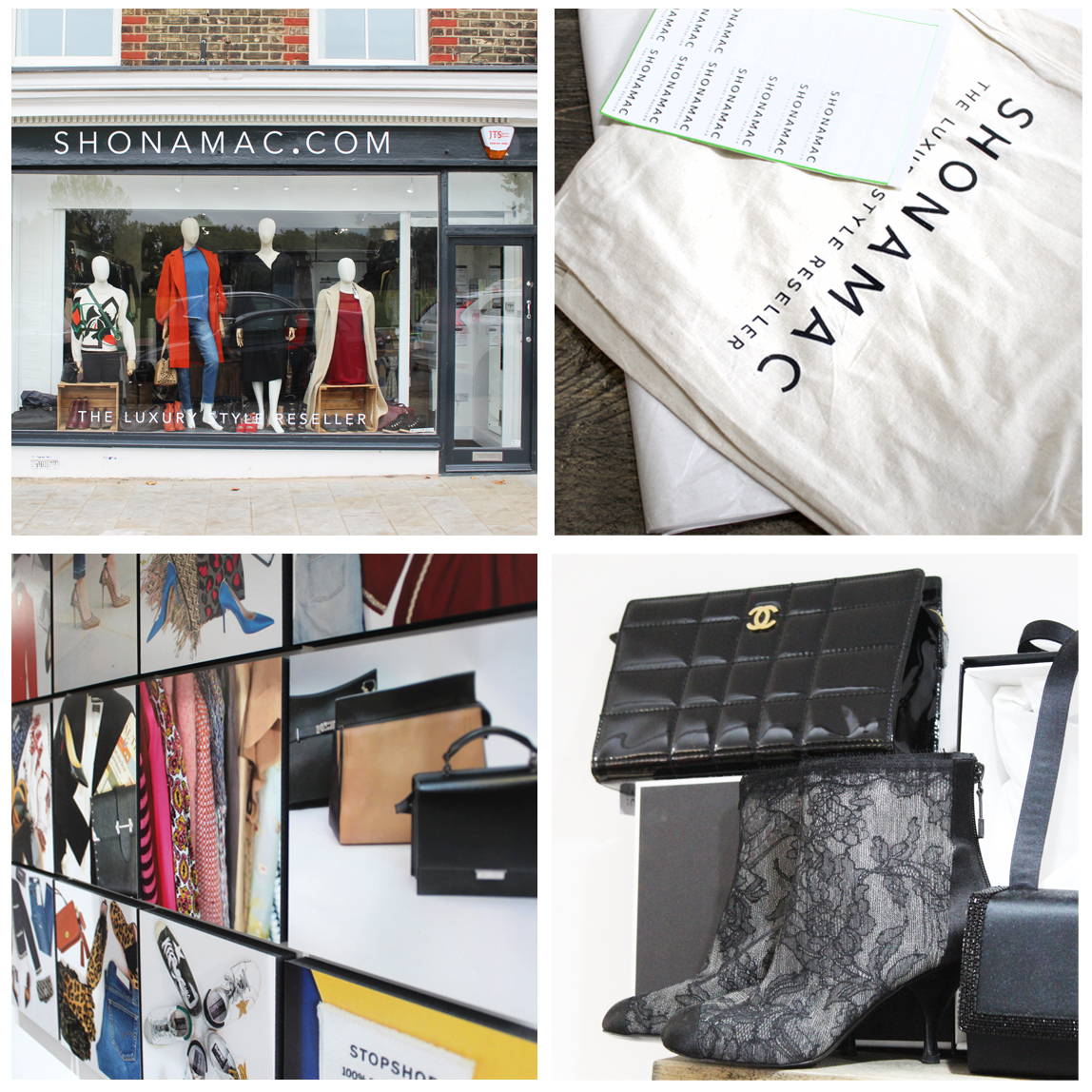 Shonamac is the UK's premier reseller of luxury preloved fashion to buyers all over the globe - and in Wandsworth
Since we started in 2002, we have sold to over 40,000 happy customers and earned an enviable reputation for client service.

We handpick every item from the most coveted wardrobes and fashion cupboards. All our items are in impeccable condition or are brand new.
We guarantee the authenticity of all of our items so you can shop with confidence.

In 2016 we opened our first retail shop on Wandsworth Common, showcasing our beautiful stock for shoppers who like to try before they buy.

We have a generous VIP Rewards scheme which gives regular buyers generous discounts.

Join the resale revolution - the move towards "slow" and sustainable fashion is something we have been championing since 2002!

A love of fashion coupled with a drive for sustainibility and reuse have always been at the heart of everything we do.
Shona started Shonamac.com in 2002 after the birth of her second daughter and giving up her marketing career in the City. For the next 12 years, she built up the UK's biggest online "dress agency" (and had two sons) – auctioning preloved clothes and accessories through Ebay - something that was unheard of at the time. In total we auctioned over 31,000 items worth over £1.3m.
In the summer of 2014, the demand for "buy it now" prompted the launch or our own site where buyers could purchase direct from us. We bid farewell to Ebay shortly thereafter and our online business has since gone from strength to strength.
In 2016 we opened our first bricks and mortar store on Wandsworth Common. In the meantime we relaunched our website to allow sellers direct online access to the "back office" so they can monitor sales activity for their items in real-time. All buyers now benefit from a generous VIP Rewards scheme.
We are always striving to develop our service both for buyers and sellers and we have a wonderful new development to announce very soon!